Richard McGregor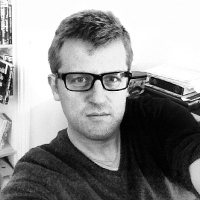 Welcome. I'm a consultant software systems architect,
based in Brighton & Hove, UK.
I can help you...
...get your web application or software project off to a good start
e.g. systems analysis, specification, planning
...or get your unruly project back on track
e.g. refactoring, documentation and reverse engineering
I specialise in the following disciplines:
Analysis of an organisation and its processes
- also known as Business Analysis or Systems Analysis
Software systems design and modelling with UML
Test-driven development, using Java and Ruby on Rails
Specification and documentation of software systems
I provide a range of services designed to give maximum value for money to SMEs and new businesses.
I'm also CEO of Codeface, a web development company which I started way back in 1999.
I'm based in Brighton & Hove, just an hour's train ride from London. I have happy clients around the UK, Europe and the US.
The best way to contact me is via LinkedIn (link below) or via the form on the Codeface contact page.
Richard McGregor, April 2013