Getting an unruly software project back on track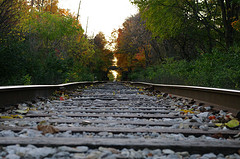 Software projects (e.g. web development projects) go wrong for all kinds of reasons. For example:
Perhaps a key developer has quit, leaving you with undocumented, incomplete source code.
Perhaps the data model was put together in a hurry and was never quite right. Bad assumptions are 'baked in' to the model.
Perhaps your business has moved on, and the model which was once correct is no longer suitable.
Don't Panic!
I have extensive experience dealing with situations like these. To help get things back on track, I can:
Reverse engineer a model of what's been created so far.
Help you refine your target model, and develop this into a functional specification for the system you really need.
Come up with refactoring roadmap - to get the system design better in line with where it needs to be, in an achievable, iterative way.
Refactor and improve existing Java or Rails code